As a full-service Charlotte County Plumber we do it all - from new plumbing construction to plumbing repairs and fixture replacements!
Plumbing Fixtures
Toilets, bathtubs, showers, faucets, sinks - whether your plumbing fixture needs repaired, replaced, moved or newly installed, Steel Plumbing has the experience to get the job done right!
Plumbing Repairs & Replacements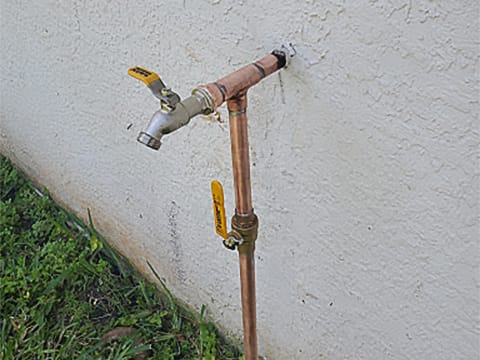 Steel Plumbing has over 20 years of experience repairing all types of plumbing problems - from your everyday, simple plumbing problems to complex, emergency situations.
Indoor plumbing, outdoor plumbing, pipes behind walls or underground, water heaters, or clogged drains - contact us today to schedule your appointment.
Steel Plumbing can repair, replace, or install:
Toilets, bidets, and urinals
Faucets and sinks
Showers and bathtubs
Kitchen plumbing fixtures
Bathroom plumbing fixtures
And if it's an emergency, call now! We're available 24 hours a day for plumbing emergencies in Charlotte County, Florida.
New Plumbing Construction
Homeowners and homebuilders in Charlotte County can trust Steel Plumbing to handle their property's whole plumbing system - from water lines to plumbing fixtures.
We offer whole-home plumbing construction of:
Water lines
Sewer lines
Toilets
Showers and bathtubs
Faucets and Sinks
Garbage disposals